The Editing Podcast has had a revamp for 2022!
Find out more about the new broadcast schedule for The Editing Podcast and how you can join our Patreon community to support us and access quarterly live Zoom Q&As!
Remind me what The Editing Podcast is about
If you don't know who we are already, Louise Harnby is a fiction editor based in Norfolk who loves to get stuck into editing crime, mystery, and thrillers by indie authors.
I'm the Scottish one, based in Glasgow, and I edit non-fiction writing, especially business and education material for major publishers and independent authors. You can find out more on my About page.
On the podcast we explore both editing practice and how to run a successful editing or proofreading business. You might find us discussing the finer details of punctuation, the language of publishing or point of view in fiction. But equally, we might take a deep dive into the factors influencing what editing costs, or how to develop a business strategy, or different marketing techniques that editors can use.
Do you have guests on The Editing Podcast?
We do! You won't just hear our voices – a big part of why we love doing the podcast is because we get to invite guests on to talk about so many other aspects of writing and editing. We may have 40 years of publishing experience between us, but there are still plenty of areas of editing, language and writing practice that we're not familiar with. And so asking experts to join us is a great way of sharing their knowledge and skills with you.
Previous guests topics have included editing romance and erotica, authenticity reading, story creation and understanding constructed languages (conlangs). We've also benefited from hearing from writers on their experiences of being edited.
You can listen to previous episodes of The Editing Podcast (all 79 of them!) on my podcast archive page.
What's coming up on The Editing Podcast in 2022?
So what about future topics and guests?
In 2022 we kick off with sprucing up your editing business and some guidance on editorial websites. Our guest in January is our friend Crystal Shelley, owner of Rabbit with a Red Pen, who will be sharing her knowledge of microaggression in language.
And that's just the first few episodes. There's so much more to come!
What is the new broadcasting schedule for The Editing Podcast?
Since launching in January 2019, The Editing Podcast has gone from strength to strength, and our episodes have been downloaded over 101,000 times by more than 28,000 unique listeners in 136 countries.
Going into our third year of production, we've had a good think about how to keep delivering relevant, interesting episodes to you.
After several brainstorming and planning sessions we've decided to shift our broadcasting schedule from two seasons a year to a new episode every two weeks throughout the year – with no long breaks anymore!
We're delighted to be setting off on this new adventure for The Editing Podcast, and we hope you'll join us on our journey.
Why is The Editing Podcast creating a community on Patreon?
As you can imagine, creating a podcast every two weeks all year round takes time and brainpower!
We're so grateful for all the kind messages of support we've received over the years, including some that asked us if we had a Patreon page so listeners could buy us a cup of tea or coffee as a thank-you.
So, after much consideration, we've decided to go ahead and create a Patreon community. This means that if you'd like to show your support for the podcast there is an easy way for you to help us keep making more episodes for everyone to enjoy.
We're asking fans to support The Editing Podcast by buying us a pot of tea – you know the British are fuelled by tea, don't you?!
And for those of you who would like to meet and chat with us live, we'll be hosting quarterly tea parties, where you can join us live for an hour's conversation on specific topics related to editing and running an editorial business.
There's no obligation to join – all our podcast episodes will continue to be available for free on the podcast platform of your choice.
How can I support The Editing Podcast on Patreon?
Our Patreon community has two tiers: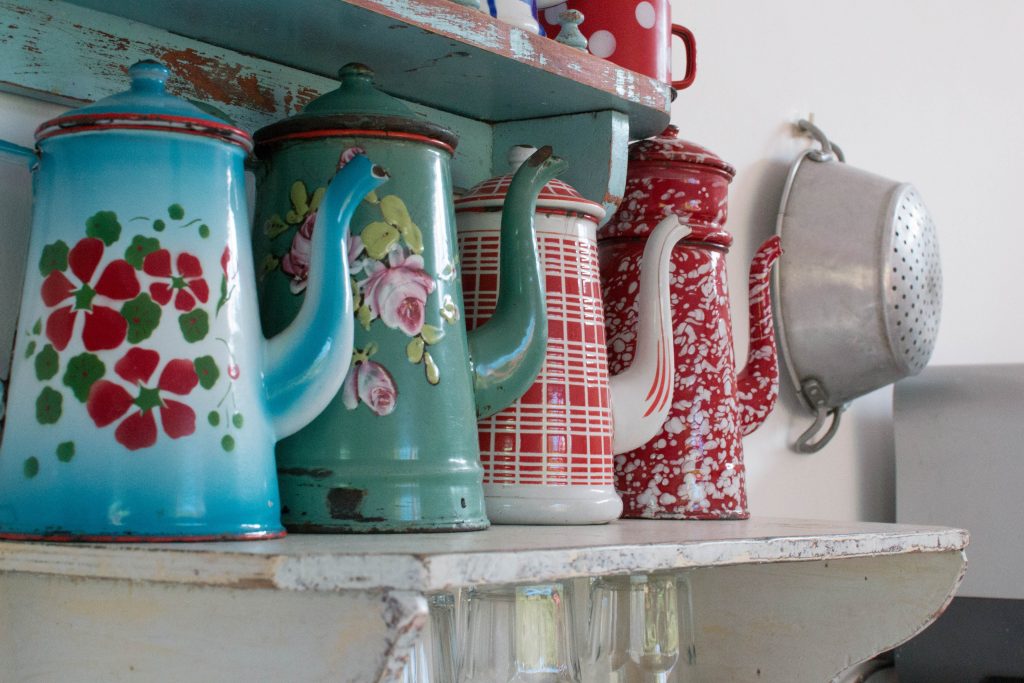 The EditPod Teapot
Buy us a pot of tea to help fuel us during the writing and recording process!
The EditPod Tea Party
For just a little bit more, meet and chat with us live during our quarterly tea parties.

With the EditPod Tea Party tier, you'll receive exclusive invitations every three months to join us on Zoom for an hour's conversation about topics related to editing and running an editorial business. Ask questions, get guidance on how to solve your editorial business problems, or just sit back and soak up the chat.
Our first ever EditPod Tea Party will be on Wednesday 30 March.
So if you fancy joining us, be sure to select our Patreon EditPod Tea Party tier to make sure you're kept in the loop.
For more details of our Patreon community and how to join us, just click on the button below.
And don't forget to put the kettle on!